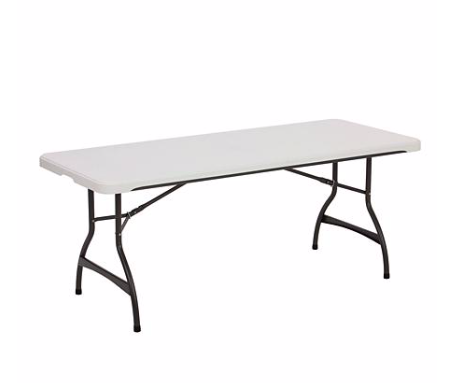 6 Ft Samsonite Table
6 foot lightweight samsonite tables. Seats 6-8 *we recommend 6*. Pickup yourself (proper transportation and straps required) or add delivery under the "Services" tab. ***These tables DO NOT fold in half. A truck or large suv with all seats down and clear of all items is required.
**Tables must be returned clean and dry to avoid cleaning fee. See Q&A page for more information.
Delivery/pickup starts at $88+ within 18 miles of 27106.
Minimum for delivery $150. Minimum for self pickup $75.