Welcome to Bloom Party Rentals!
***Welcome to our new website! We appreciate your patience as we work through the details. Please contact us at sayhello@bloomrentalsnc.com if you have any trouble placing your order.***

Bloom Party Rentals makes planning your next event less stressful by offering all of the necessities as well as the most up-to-date rental decor and Pinterest worthy flower arrangements. By offering stylish and affordable rentals, Bloom hopes to reduce the stress of preparing for an event as well as the amount of waste that is created from buying new. At Bloom, we are constantly adding inventory so we can offer our clients the most up-to-date wedding & party decor trends. Our products can be mixed and matched to fit your unique style.

Need Flower Arrangements? We specialize in the most current floral trends and offer real bouquets, centerpieces and arbor arrangements. Check out our silk flower rentals that we created to help fit a variety of budgets and needs.

To keep our rental and floral costs low for our customers, Bloom is predominately an online business and does not have a commercial storefront. We are happy to answer questions about our rentals via phone or email. Consultations to view our inventory or talk flowers are available by appointment. Please note that we do have a $65 order minimum for online orders.
Select Your Event Date
Select your event date. This will allow our site to show you what is available for the day you selected.
Select Items & Checkout
Browse our inventory and have fun making your selections!
Pickup Or Request Delivery
Pickup is the day before your event between 10AM-6PM (Friday between 10AM and 6PM for Saturday events). Drop off is the day after your event (Sunday between 10AM-3PM for Saturday events). We are located at 1927 Oakland Drive, Winston-Salem, NC. Want delivery? Make sure to visit the "Services" tab and add either add delivery to The Triad or The Triangle.
Winston-Salem and Surrounding Customers Our rental rates include 3 days! Pick up your order between 10AM and 6PM the Friday before your event (for Saturday events) and drop them off Sunday between 10AM and 3PM. Delivery/pickup can be requested for orders over $150 and starts at $65. Make sure to add "Delivery to Triad" in the services section. Contact us for a quote on table, chair and tent deliveries.

Raleigh/Durham Customers By popular request, we are now offering our decor and floral items to Raleigh and Durham! The minimum order is $150 and delivery is $65. We will deliver to your door on Friday between 10AM and 6PM. Pack the rentals in the boxes they came in and we will pick them up from your door on Monday between 10AM and 6PM. Please note that tables, chairs and tents are not available in this area. Make sure to add "Delivery to The Triangle" in the services section.



Order-by-Date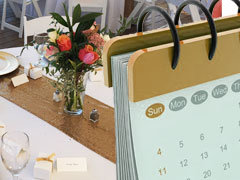 Backdrops and Drapes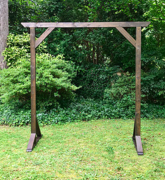 Event Decor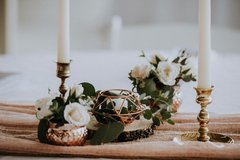 Linens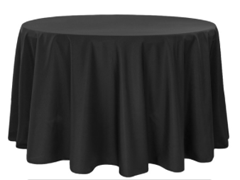 Flowers By The Bunch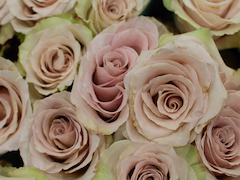 Tents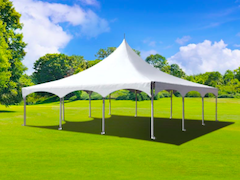 Tables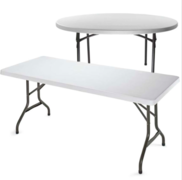 Chairs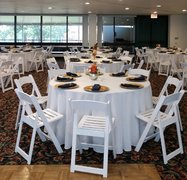 Services