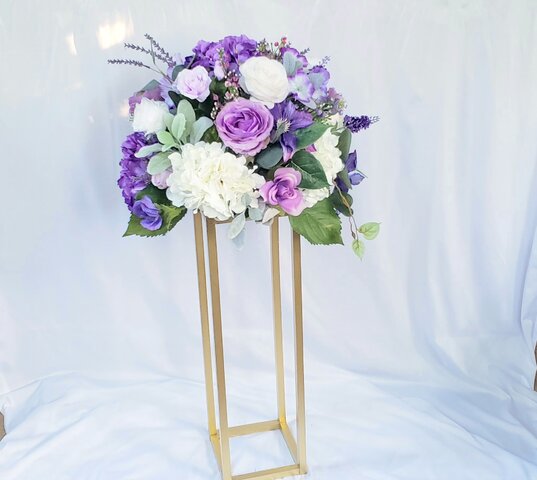 Stephanie Silk Arrangement
Versatile, budget friendly, easy to transport and always in season...use our purple and white faux flower arrangements on our gold stands, arbors or sweet heart table. $25 for each sphere.
A tip from our designer- Bunch them together to create one long arrangement. They can also form an L shape. All 6 arrangements are used in the photo below.