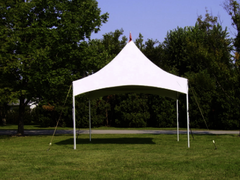 20x20 High Peak Tent Includes Setup
Pictures don't do this beautiful tent justice! Our heavy duty 20x20 tent will keep you dry and create an elegant space for your guests to gather. Side walls are available at an additional fee. Setup and breakdown is included in the price.
Tents may be combined to make one long tent (20x40, 20x60). We will use rain gutters to make the transition seamless.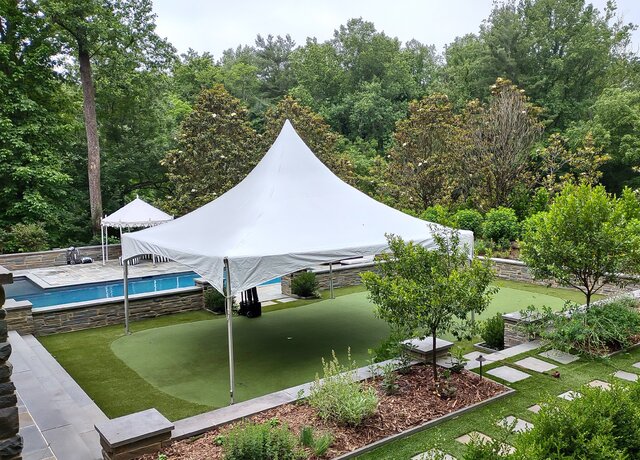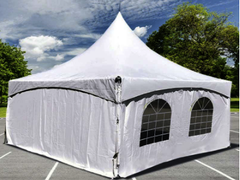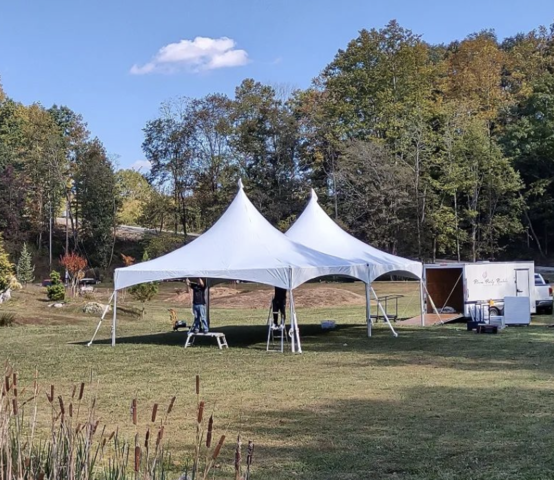 Please note that it is very important that your land is level and we have a minimum of 25x25 working area where the tent will be located. This means that trees, walls, fences, flower beds, etc must not interfere with this space. Please also confirm that power lines and trees are high enough to clear the tent top. Our stakes are 3ft long so you are responsible for locating any underground utilities and septic systems. Please see out Q&A page or call us for more information.
The seating charts below are designed to help you visualize how many tables and chairs will fit under each tent. These layouts show the absolute maximum amount of tables and chairs that can be used. We never recommend that our customers max out their space and are happy to provide suggestions 336-655-0010.